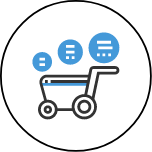 オンライン書店
私たちの書籍は、Amazon.com、Barnes&Nobles、Lightning Source、Morebooksなどの主要な図書館やオンライン書店にすべて掲載されています。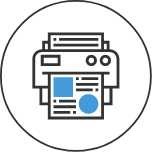 オンデマンド印刷
GlobeEditは、世界に知識を迅速かつ効果的に普及させるための重要な技術として、プリントオンデマンドとプリント注文の実装を革新しています。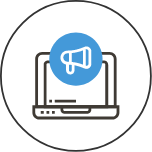 マーケティングガイドライン
GlobeEditは、書籍をより良く宣伝するために、マーケティングガイドラインとヒントを提供することを目指しています。

私たちの本は、米国、英国、ドイツで高品質のペーパーバックの形で生産され、主要な小売業者の広範なネットワークを通じて配布されています。合理化されたワークフローと標準化されたワークフローを使用することで、著者は可能な限り多くの視聴者に迅速に書籍を出版することができます。 GlobeEditは、出版社が無料の出版サービスを提供することから期待される最高の指針を提供することを目的とした、非常に献身的な編集者を抱えています。最後に、私たちの著者は販売数量に基づいてロイヤリティ手数料を得る。
私たちは世界中の販売ディストリビューター、Amazon、Lightning Source、そしてすでに40カ国の現地代理店と協力しています。私たちのよく発達した流通ネットワークは、あなたの本の絶え間ない世界的なマーケティングを保証します。
OmniScriptumグループには、独自のアフィリエイトショップがあります。 MoreBooks!を通して、私たちの著作者および代理店は、世界中の特別割引、オファー、発送オプションの恩恵を受けることができます。 MoreBooks!国境はなく、世界中に納品しています!
世界中にさらに多くの販売代理店があります。
ディストリビューターの完全なリストを見るには、ここをクリックしてください。
あなたの本を出版する時です
あなたが私たちと一緒にあなたの本を出版したいトピックとブランドを選んで、あなたの原稿をアップロードし、あなたの本を世界中に販売してください!
"I recommend Lambert Academic Publishing based on my favorable experience in the production of my book "On Language and Value in American Speech" (2019). All of the stages leading up to and including printing were dealt with expeditiously by my editor Alina Andriuta, who could be counted on at each point for a fulfilment of the task at hand. All in all, I was very pleased with Lambert AP."
"Megnéztem a honlapon a kiadványokat, amelyek meggyőztek a széles hatókörű terjesztésről és a magas színvonalról. Tetszett az is, hogy beleszólhattam a könyvborító megszerkesztésébe, így részese lehettem a folyamatnak."
I thank Blessed Hope Publishing and MoreBooks! for enabling and facilitating its publication. They made a great project that I had been contemplating for years possible, thanks.
This publishing house does not leave the author to her own devices, and the editor accompanies you throughout the process, keeping you informed and taking into consideration the specific requirements of the author. I am grateful for this experience and hope to "meet" you again in other books.
I was impressed with the efficient and well-conceived process used by LAP Lambert Academic Publishing for creating books. I also found the editor to be quite helpful. I would recommend LAP to anyone interested in publishing a high-quality document quickly and easily.
Моя дружба с издательством «Другое решение» началась недавно, но стремительно. В течение краткого периода времени была опубликована моя повесть «Легенды голубого Алтая». Работает издательство, как часовой механизм – четко, отлажено.
Fue una grata experiencia publicar este libro con la Editorial Académica Española (EAE), destacan su seriedad, pulcritud y profesionalismo, entonces a los lectores ahí va un texto para los interesados en temas de política, filosofía y similares..vale la pena.
I'm really pleased with Lambert Academic Publishing for several reasons. First, they were willing to publish my ideas when no science journal would have anything to do with them (maybe that's because they're an unconventional publisher, and I'm an unconventional author). Second, my computer simply doesn't have some of their formatting requirements. LAP very kindly did the formatting for me - free of charge. Lastly, they produced a fine book I'm very happy with
oi muito gratificante trabalhar com as Novas Edições Académicas na publicação do meu livro. (...) O relacionamento com a editora pautou-se por um respeito mútuo em todas as fases do processo de edição deste livro que considero um contributo para a reflexão sobre a importância da Bioliteracia dos alunos do ensino secundário.
Publishing with Lambert Academic Publishing has been really easy and joyful. They have a very positive attitude and are very flexible and great collaborators. The publication process was very smooth, fast and easy and they always respond quickly to questions. As an author you feel you have support, as well as freedom to do it your way.