GlobeEdit
GlobeEdit publică cărți academice de înaltă calitate, cu toate avantajele unei companii intercontinentale în marketing, producție și distribuție.
Publicați acum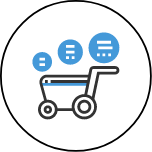 Librăriile online
Cărțile noastre sunt listate de toate bibliotecile majore și de librăriile online cum ar fi Amazon.com, Barnes & Nobles, Lightning Source și Morebooks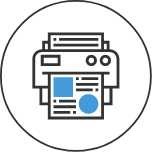 Imprimare la cerere
GlobeEdit îmbrățișează inovația prin implementarea imprimării la cerere ca tehnologie utilizată, pentru diseminarea rapidă și eficientă a cunoștințelor către întreaga lume.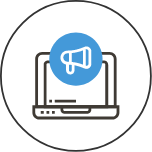 Instrucțiuni de marketing
GlobeEdit își propune să furnizeze cele mai bune ghiduri de marketing și sfaturi pentru autori având ca scop promovarea eficientă cărților.

Marketing-ul internațional al cărților
Cărțile noastre sunt de înaltă calitate, produse în Statele Unite, Marea Britanie și Germania și distribuite printr-o rețea extinsă de librării. Prin intermediul unui flux de lucru raționalizat și standardizat, autorii noștri se pot bucura de un proces de editare rapidă a cărților, ajungând la cel mai larg public posibil. GlobeEdit are o echipă formată din editori foarte dedicați care oferă cele mai bune orientări și ghidează autorul pe tot parcursul procesului de publicare, un lucru rar întâlnit într-o casa de publicații, în special unde serviciile de publicare sunt gratuite. Un lucru la fel de important este că autorii noștri câștigă comisioane de redevență din vânzările cărților.
Cartea dumneavoastră în întreaga lume!
Colaborăm cu distribuitori mondiali, de exemplu Amazon și Lightning Source, precum și cu distribuitori locali din 40 de țări. Rețeaua noastră de distribuție este bine dezvoltată și garantează un continuu marketing la nivel mondial.  
Morebooks - magazinul nostru afiliat
OmniScriptum are un magazin afiliat. Prin intermediul magazinului Morebooks!, autorii și distribuitorii noștri pot beneficia de reduceri speciale, oferte și opțiuni de expediere pe tot globul. Morebooks! nu are frontiere, livram la nivel internațional!  
Avem mai mulți distribuitori în întreaga lume.
Click aici pentru a vedea lista completă a distribuitorilor.
E timpul să vă publicați cartea
Alegeți subiectul cărții și brand-ul cu care doriți să publicați cartea dumneavoastră, încărcați manuscrisul și publicați  cartea în scurt timp, comercializată în întreaga lume!  
titluri din catalogul nostru
Ce spun autorii despre noi?
"I recommend Lambert Academic Publishing based on my favorable experience in the production of my book "On Language and Value in American Speech" (2019). All of the stages leading up to and including printing were dealt with expeditiously by my editor Alina Andriuta, who could be counted on at each point for a fulfilment of the task at hand. All in all, I was very pleased with Lambert AP."
"Megnéztem a honlapon a kiadványokat, amelyek meggyőztek a széles hatókörű terjesztésről és a magas színvonalról. Tetszett az is, hogy beleszólhattam a könyvborító megszerkesztésébe, így részese lehettem a folyamatnak."
I thank Blessed Hope Publishing and MoreBooks! for enabling and facilitating its publication. They made a great project that I had been contemplating for years possible, thanks.
This publishing house does not leave the author to her own devices, and the editor accompanies you throughout the process, keeping you informed and taking into consideration the specific requirements of the author. I am grateful for this experience and hope to "meet" you again in other books.
I was impressed with the efficient and well-conceived process used by LAP Lambert Academic Publishing for creating books. I also found the editor to be quite helpful. I would recommend LAP to anyone interested in publishing a high-quality document quickly and easily.
Моя дружба с издательством «Другое решение» началась недавно, но стремительно. В течение краткого периода времени была опубликована моя повесть «Легенды голубого Алтая». Работает издательство, как часовой механизм – четко, отлажено.
Fue una grata experiencia publicar este libro con la Editorial Académica Española (EAE), destacan su seriedad, pulcritud y profesionalismo, entonces a los lectores ahí va un texto para los interesados en temas de política, filosofía y similares..vale la pena.
I'm really pleased with Lambert Academic Publishing for several reasons. First, they were willing to publish my ideas when no science journal would have anything to do with them (maybe that's because they're an unconventional publisher, and I'm an unconventional author). Second, my computer simply doesn't have some of their formatting requirements. LAP very kindly did the formatting for me - free of charge. Lastly, they produced a fine book I'm very happy with
oi muito gratificante trabalhar com as Novas Edições Académicas na publicação do meu livro. (...) O relacionamento com a editora pautou-se por um respeito mútuo em todas as fases do processo de edição deste livro que considero um contributo para a reflexão sobre a importância da Bioliteracia dos alunos do ensino secundário.
Publishing with Lambert Academic Publishing has been really easy and joyful. They have a very positive attitude and are very flexible and great collaborators. The publication process was very smooth, fast and easy and they always respond quickly to questions. As an author you feel you have support, as well as freedom to do it your way.
Our specialists and managers