GlobeEdit
GlobeEdit provides high-quality academic publishing with all the advantages of an intercontinental company in marketing, production and distribution.
Publish Now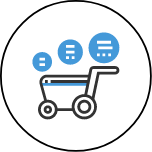 Online Bookstores
Our books are listed by all major libraries and online bookstores such as Amazon.com, Barnes & Nobles, Lightning Source and Morebooks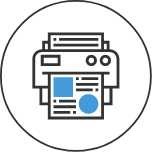 Print on Demand
GlobeEdit embraces innovation with the implementation of print on demand and print to order as key technologies for rapid and effective dissemination of knowledge to the world.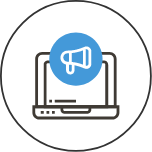 Marketing Guidelines
GlobeEdit aim at delivering the best marketing guidelines and tips to authors to better promote their books.

Our books are produced in the form of high-quality paperbacks in the USA, UK and Germany and distributed through an extensive network of major retailers. By means of streamlined and standardized workflows, our authors can enjoy a swift book publishing process while reaching the widest possible audience. GlobeEdit has highly dedicated editors aim at delivering the best guidance one would ever expect from a publisher offering free publishing services. Last but not least, our authors earn royalty commissions based on sales volume.
It's time to publish your book
Choose the topic and brand under which you wish to publish your book with us, Upload your manuscript, get your book marketed worldwide!
What Authors Say About Us
"I recommend Lambert Academic Publishing based on my favorable experience in the production of my book "On Language and Value in American Speech" (2019). All of the stages leading up to and including printing were dealt with expeditiously by my editor Alina Andriuta, who could be counted on at each point for a fulfilment of the task at hand. All in all, I was very pleased with Lambert AP."
"Megnéztem a honlapon a kiadványokat, amelyek meggyőztek a széles hatókörű terjesztésről és a magas színvonalról. Tetszett az is, hogy beleszólhattam a könyvborító megszerkesztésébe, így részese lehettem a folyamatnak."
I thank Blessed Hope Publishing and MoreBooks! for enabling and facilitating its publication. They made a great project that I had been contemplating for years possible, thanks.
This publishing house does not leave the author to her own devices, and the editor accompanies you throughout the process, keeping you informed and taking into consideration the specific requirements of the author. I am grateful for this experience and hope to "meet" you again in other books.
I was impressed with the efficient and well-conceived process used by LAP Lambert Academic Publishing for creating books. I also found the editor to be quite helpful. I would recommend LAP to anyone interested in publishing a high-quality document quickly and easily.
Моя дружба с издательством «Другое решение» началась недавно, но стремительно. В течение краткого периода времени была опубликована моя повесть «Легенды голубого Алтая». Работает издательство, как часовой механизм – четко, отлажено.
Fue una grata experiencia publicar este libro con la Editorial Académica Española (EAE), destacan su seriedad, pulcritud y profesionalismo, entonces a los lectores ahí va un texto para los interesados en temas de política, filosofía y similares..vale la pena.
I'm really pleased with Lambert Academic Publishing for several reasons. First, they were willing to publish my ideas when no science journal would have anything to do with them (maybe that's because they're an unconventional publisher, and I'm an unconventional author). Second, my computer simply doesn't have some of their formatting requirements. LAP very kindly did the formatting for me - free of charge. Lastly, they produced a fine book I'm very happy with
oi muito gratificante trabalhar com as Novas Edições Académicas na publicação do meu livro. (...) O relacionamento com a editora pautou-se por um respeito mútuo em todas as fases do processo de edição deste livro que considero um contributo para a reflexão sobre a importância da Bioliteracia dos alunos do ensino secundário.
Publishing with Lambert Academic Publishing has been really easy and joyful. They have a very positive attitude and are very flexible and great collaborators. The publication process was very smooth, fast and easy and they always respond quickly to questions. As an author you feel you have support, as well as freedom to do it your way.
Our specialists and managers