Have you written a master thesis or a bachelor thesis and are considering our free publishing services?
Are you a professor or academic who is wondering how to publish your scripts, lecture notes, thesis, dissertation or research with an international publishing platform?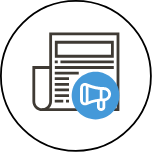 Publishing Your Research
GlobeEdit is looking for completed research papers from diverse fields for publication. Keep in mind, publishing with GlobeEdit is always free-of-charge. Moreover, our authors earn an attributable royalty commission. We are interested in monographs, scripts, diploma theses, master theses, dissertations, postdoctoral theses and lecture notes. How to Publish?
So, you are now wondering how to publish your thesis or dissertation as a book? Send your manuscript for a thorough perusal without further obligations via this contactform. One of our highly dedicated editors will get back to you very soon to discuss a publishing proposal. We look forward to hearing from you.